Switchable Box-outs Magnets with Bracket for Precast Aluminum Framework
Short Description:
Switchable Box-outs Magnets are normally used for fixing steel side forms, wooden/plywood frame on the mold table in the prefabricated concrete production. Here we designed a new bracket to match customer's Aluminum profile.
Material: Carbon Housing, Powerful Neodymium Magnetic Block System
Coating: Galvanized
Suitable Side Mold: Aluminum Profile
Adapter Specification: As Customized
Product Detail
Product Tags
This kind of Shuttering Switchable Box-outs Magnets with new designed bracket is to suit for customer's Aluminum side forms. Normally the push-pull button box magnets are only commonly applied for the steel or wooden form-work profiles in the field of precast components production. After the powerful magnets holding the steel casing beds tightly onto the right position, it used to nail, weld or suck on the side mold directly with extra adapters. But on the occasion of aluminum profile applying, the normal adapters are not workable to connect the magnets and side mold from sliding resistance. Due to the structure section of aluminum former, there is a straight groove for this special designed bracket to connect.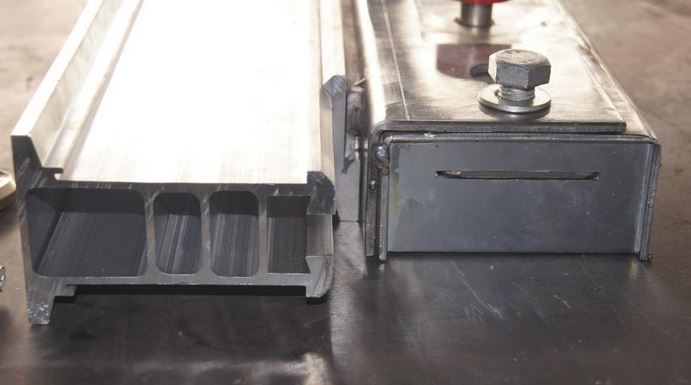 With last couple-year experiences on shuttering magnets designing and manufacturing, we, Meiko Magnetics, do have the ability to produce various shapes and functions precast magnets with adapters for fulfilling our customers' special demands. Those adapters are critically used to fix the magnets against side-rail profile. Or when the concrete pouring and vibrating, the shuttering magnets will be easy to move and slide separately from the mold, as the shearing force of magnet is only 1/3 of the vertical pulling off force. The former concrete elements is probably produced with wrong dimension to bring difficult on-site assembling or reproduction for waste.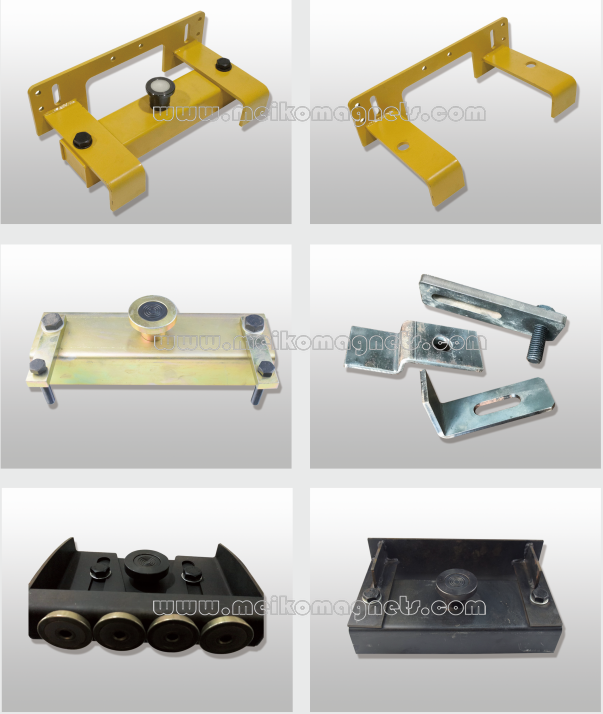 ---
---